Winter 2015-2016 Events!


The Winter 2015-2016 edition of Hagaman Happenings is here! Click here to download, view or print, or pick one up at the library. Events for adults and children are also listed in the calendar below, and on our Facebook page. If you would like to be reminded of upcoming programs, please sign up for our email list using the link on the left-hand sidebar.
There are currently two openings for a beginners computer class beginning Dec. 1st at 6:30 p.m. Please call the library if you are interested.
Enjoy a Special One-Man Show of A Christmas Carol by Master Storyteller Jonathan Kruk on Wednesday, December 2 at 7:00 p.m. This event is

FREE

and open to everyone! Seating is limited, so prior registration is strongly suggested. You may visit the Library, call 203-468-3890 or email

Cynthia

to register.
Meet Fred Guida, author of A Christmas Carol and Its Adaptations: Dickens's Story on Screen and Television on Saturday, December 5 at 2:00 p.m. and see a special 1949 television adaptation of The Christmas Carol narrated by Vincent Price and starring Taylor Holmes as "Scrooge." You will also get to see the rare 1961 television version of A Child's Christmas in Wales by Dylan Thomas, read by Richard Burton. This event is free and open to everyone. Seating is limited, so prior registration is strongly suggested. Visit the Library, call 203-468-3890 or email Cynthia to reserve your seat(s)!
Get into the holiday spirit by attending film night at Hagaman Library!
Surviving Christmas (2004) starring Ben Affleck & Christina Applegate.
Thursday, December 10, 5:00 p.m. (Pizza) 5:30 p.m. (movie)
Film Nights are FREE and open to everyone, but registration is required. Please visit the Library, call 203.468.3890 or email Cynthia to register.
Free Family "Concert for Arlene"
STACY PHILLIPS & PAUL HOWARD
Saturday, December 12 at 2pm
A joyful event for all ages
Stacy Phillips and Paul Howard have created an original approach to Americana, world music and their own compositions that they call "Neo-Urban Traditional Music". They blend their urban roots with the rich fountain of tradition-based music, from jazz and bluegrass to klezmer, from Caribbean to Hawaiian and beyond.
During over 20 years of performing together across the United States, Europe and Canada, Stacy and Paul have developed a deep communication that delivers pure joy to audiences of all ages.
Stacy's playing on both dobro (acoustic slide guitar) and violin is internationally acclaimed, earning him a Grammy award. Paul is a long time member of Connecticut's acoustic music community and one the world's great rhythm guitarists.
Refreshments will be served. RSVP in person, by phone or by email to Sascha.
Free and open to all! This concert is supported by generous donations in memory of beloved library volunteer, Arlene Goldstein, who was married for 47 years to CT's favorite weatherman, the late Dr. Mel.
Come Join the Conversation!
Saturday mornings from 10:00 a.m. to 12:00 p.m.

Literacy Volunteers of Greater New Haven offers free English as a Second Language groups in Meriden, Wallingford, Greater New Haven, and the Valley. These groups are for students who want to improve their English communication skills. A group currently meets at the Hagaman Memorial Library on Saturdays from 10:00 a.m. to 12:00 p.m. Please call 203.776.5899 for more information. You can also check out Literacy Volunteers of Greater New Haven's website by clicking here.

Clases De Ingles Gratis! Ven Unete a la Conversacion!
CHILD NUTRITION PROGRAMS:
The East Haven Public School District has announced its policy for determining eligibility of children who may receive free or reduced-price meals served under the National School Lunch and School Breakfast Programs or free milk served under the Special Milk Program. The press release is available to download and print by clicking here.
Join Hagaman Library's Job Search Support Group!
Thursdays: November 19 and December 3 & 17 at 3:00 p.m.

Job Seekers! The library's Job Search Support Group meets the first and third Thursdays of each month at 3:00 p.m. in the Media Room of the library. This group is facilitated by Liz, a retired bank manager who has experience in both critiquing resumes and in interviewing and hiring. If you are looking for help landing a job, this is the group for you!
Check Out JobNow: A Free Online Job Coaching And Resume Assistance Tool!

By using JobNow you can receive live job coaching, real-time interview practice, full-service resume lab, 24/7 access to local job resources and more! You can also access a library of rich adult learning content (GED) and live professional assistance in resume/cover letter writing, U.S. Citizenship prep, MS Office Essential Skills Series through JobNow's Adult Learning Center. There are also Personalized eLearning Tools such as My File Sharing, My Session Replay, My Tutoring Archive and My Test Archive. There is a 24 Hour Writing Lab where you can submit essays and other forms of writing for constructive feedback. You may submit homework questions for expert guidance, get live assistance from tutors in math, science, reading, writing, history, GED, and college placement tests. You may use the Skills-Building module to receive real-time help on any topic of your choice. There is also a Foreign Language Center and Spanish-Speaking Support Center.For questions about JobNow, please visit the library, call 203.468.3890 or email Cynthia at cgwiazda@hagamanlibrary.org.
Casual and Fun Yoga at the Library:

Thursday Evenings: 6:30 p.m. to 7:45 p.m. throughout the fall and winter! Saturday yoga classes run weekly on Saturday mornings from 11:00 a.m. - 12:30 p.m.


Learn a number of basic yoga postures and positions.

These free classes, taught by a certified yoga instructor, are for everyone, and no prior knowledge of Yoga is necessary. Please bring a Yoga mat or exercise mat with you. Please consider giving a donation at our Saturday yoga classes. Donations are not required, but are graciously accepted. Yoga class donations are split between the yoga instructor and the library. The library uses these donations for programming throughout the year.

Registration for yoga classes is required, so please call to reserve your space today! Please register for classes by calling the library at 203.468.3890 or email Cynthia at cgwiazda@hagamanlibrary.org. Thank-you and enjoy!!
_________________________________________________________________________________________________________________________________________________
Do you buy from Amazon?
Our library earns a 6% commission on everything you purchase when you follow this link to the site. Books movies, electronics, gifts, and everything else qualifies. This is an easy, cost-free way to help the library. Every bit helps! WOWbrary's weekly e-mail alerts that describe our newest items with links to our online catalog. Other great sites to try for reading suggestions include goodreads, The New York Times book review pages, Publisher's Weekly award news.
__________________________________________________________________________________________________________________________________________________



If you are a Veteran, or have a disability, or if you are a senior (age 60 and over), you may qualify for financial benefits. Half hour appointments with an RSVP Program Specialist are available at the library on the first Tuesday of every month between 10:30 a.m. and 12:30 p.m.
The next date for appointments is Tuesday, December 1, 2015.
RSVP (The Retired and Senior Volunteer Program) of South Central CT can help you find programs to pay for groceries and other expenses. You must call the library at 203.468.3890 to schedule your half hour appointment.

For questions, please contact Cherie Strucaly, RSVP Program Manager at the Agency on Aging at 203.752.3059. If you prefer to go online on your own to see what state and federal programs you may qualify for, click here to go to the AARP Benefits QuickLINK website and click on the "Go" button under the heading "Looking for help? Start here!"
Mindful Eating Meetup Tuesdays: 4:00 p.m. to 5:00 p.m.

This is a free discussion and support group for women, focusing on mindfulness exercises related to food. Mindfulness is defined as a mental state achieved by focusing one's awareness on the present moment, while calmly acknowledging and accepting one's feelings, thoughts and bodily sensations, used as a therapeutic technique. The group is facilitated by local resident Laurie Berman. To sign up to attend this group, please email Laurie.

Turn every day into an adventure…Take

Free

Creative Writing Classes at Hagaman Library this fall!
Classes will be held on Tuesday evenings beginning on September 8 from 6:30 p.m. to 7:30 p.m.
The last class will meet on Tuesday, December 15. These free classes give writers an opportunity to hone their craft alongside their peers. Students are given in-class writing exercises to fine tune specific skills as well as take-home assignments to further explore their writing styles and interests.
Mini-lessons from the instructor review some of the fundamental principles of successful creative writing. Each writer also receives feedback on their work from both the instructor and the other students.
These creative writing classes are free and open to everyone. To sign up for Tuesday evening classes this fall, visit the library, call 203.468.3890 or email

Cynthia

.
Free American Citizenship Class: Prepare for the American Citizenship Interview Wednesday evenings beginning Wednesday, September 16 and ending on Wednesday, December 9 6:00 p.m. to 8:00 p.m.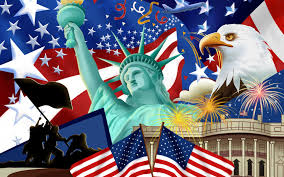 Learn about the rights and responsibilities of U.S. Citizenship. U.S. citizenship provides many rights, but also involves many responsibilities. Thus, the decision to become a U.S. citizen through naturalization is important. In most cases, a person who wants to naturalize must first be a permanent resident. To be eligible for naturalization, you must first meet certain requirements set by U.S. law.
During your naturalization interview, a USCIS Officer will ask you questions about your application and background. You will also take an English and civics test unless you qualify for an exemption or waiver. The English test has three components: reading, writing, and speaking. The civics test covers important U.S. history and government topics. There are 100 civics questions on the naturalization test. During your naturalization interview, you will be asked up to 10 questions from the list of 100 questions. You must answer correctly at least six (6) of the 10 questions to pass the civics test. Practice studying for the
naturalization test in your native language! Simply go to the
Citizenship Resource Center Homepage
and click on "Other Languages" at the top right hand side of the page, then choose your native language! The citizenship classes will run weekly on Wednesdays from September 10 through June 3.
Meet Laura DePonte, ESL Civics and History Instructor from East Haven Adult Learning Center who will help you become a U.S. citizen. Sponsored by the
East Haven Adult Learning Center.
To register for the class, please contact Laura DePonte at 203.468.3795.

Genealogy Club: Meets on the second Wednesday of every month at 6:30 p.m. The next meeting will be held on Wednesday, November 18 (due to the Veterans Day holiday on November 11) at 6:30 p.m.

This group is free and open to anyone interested in researching their family history. Some of the meetings feature workshops or guest lectures on topics related to Genealogy. These workshops are announced in the library's monthly online newsletter. Sign up for our online newsletter here.
Ask a Lawyer Free Consultation Service
Wednesdays: November 18 & December 16 from 5:30 p.m. to 7:30 p.m.
Get a free consultation with an attorney from the New Haven County Bar Association at the Hagaman Memorial Library on the third Wednesday of each month from 5:30 p.m.to 7:30 p.m. No need to pre-register. The New Haven County Bar Association's ASK A LAWYER program is designed to provide members of the community with general legal information; an attorney meets with the participant and provides a free 10-15 minute consultation. If the individual requires additional assistance, they are referred to our Lawyer Referral Service or a social service agency. No appointment is necessary, consultations are given on a first-come, first-served basis.
---------------------------------------------------------------------------------------------------------------------------------------------
The library is asking the help of the public to supply missing issues of the Advertiser and Courier
Newspapers
The library is missing the following issues:
Advertiser Jan. 21st, Jan. 28th 2004
Advertiser Feb. 25th, 2006
Advertiser Aug. 11th, 2007
Advertiser Dec. 27th, 2008
Courier Oct. 26th, Nov. 30th, 2006
Courier Mar 29th, Aug 9, 2007
Courier May 8th, June 26th, July 17th, Oct 3rd 2008
Courier Aug 27, 2009
If anyone has copies of these issues, the library will gladly photocopy them and return them to the lender.
________________________________________________________________________________________
Getting ready to take the test to get your driver's permit? If so, prepare by taking a practice test! The Hagaman Library now has a partnership with Driving-Tests.org, a site that provides DMV permit practice tests! Click here to study for the test!
_______________________________________________________________________________________
Access Opportunities Guides

Opportunities is a free guide and workbook packed with information to help high school students pursue their education goals. Topics include:
Tips to help students choose a college, fulfill admissions requirements and apply for financial aid

The types and sources of financial aid, including federal and state programs

Instructions for completing the FAFSA

Up-to-date information about entrance exams, test dates, admissions profiles and costs for many colleges
You can download the latest Opportunities guides by clicking

here

.
Attention high school Juniors and Seniors and all those looking to get a degree online!
Here are two free online sources to help you locate online colleges and universities in Connecticut, and a list of accredited online college degree programs! To begin searching, please click on one of the links below!
Accredited Online Colleges in Connecticut 2015
Accredited Online College Degree Programs in Connecticut 2015
``````````````````````````````````````````````````````````````````
"CLASSICS! The Classics Group meets the last Monday of every other month. Join us in July for Tender is the Night by F. Scott Fitzgerald- We will be meeting at the Beach House 150 Cosey Beach Ave at 3 p.m. July 27th.
Back in the Library- Sept. -Ralph Ellison/Invisible Man; Nov.- Chinua Achebe /Things Fall Apart; Jan- Henry James /Portrait of a Lady; Mar.- D.H. Lawrence / Women in Love; May- William Wordsworth /The Prelude
___________________________________________________________________________________________________________________________________________________________________________________________________________________________________________________________________________________________
Are you an East Haven resident and unable to visit the library due to a temporary or permanent mobility or vision impairment? If so, please click

here

to find out about the library's weekly Homebound Delivery Service.
A Notary Public Is Now Available by Appointment at the library!
A Notary Public will be available at the Hagaman Memorial Library by appointment on the following days and times:
Tuesdays: 5:00 p.m. to 8:00 p.m.
Wednesdays: 10:00 a.m. to 1:00 p.m.
Thursdays: 10:00 a.m. to 12:00 p.m. and 1:00 p.m. to 5:00 p.m.
Appointments are available on these Saturdays only from 10:00 a.m. to 12:00 p.m. and 1:00 p.m. to 5:00 p.m.: March 29, April 26, May 24 and June 21
There is a charge of $3.00 per document.
**Living Wills, Regular Wills and Mortgages CANNOT be notarized at the library**
Please call the library ahead at 203.468.3890 to schedule your 15 minute appointment, Thank-you.
~~~~~~~~~~~~~~~~~~~~~~~~~~~~~~~~~~~~~~~~~~~~~~~~~~~~~~~~~~~~~~~~~~~~~~~~~~~~~~~~~~~~~~
The Hagaman Memorial Library WWII Veterans Discussion Group began in September 2006 through the enthusiasm of veterans, veterans' spouses and the library. Each month there has been a program in which the speaker did not charge, or was paid through donations made to the group in memory of veterans who had passed away. Newsletters describing programs can be seen on our website by scrolling down to the bottom of this page:
The Library is now asking for further donations. Donations may be sent to the library: Hagaman Memorial Library/227 Main Street/ East Haven, CT 06512/ATTN: Fawn Gillespie.
You may also call 203-468-3890 and ask for Fawn Gillespie or e-mail Fawn:
fgillespie@hagamanlibrary.org
Please note- items may have library markings.
--------------------------------------------------------------------------------------------------------------
Download Hagaman's New Technology Newsletter!
This will be a quarterly newsletter that contains information about the library's free online research databases!
Evergreen and "My Account"
To check your account, you will need to log in with your library barcode number and a password. Your default password is the last four digits of your phone number. Please give us a call if you experience problems, and we can reset your password. E-mail notices are available. If you would like to receive e-mail noties for holds and overdues, please let us know on your next visit.
~~~~~~~~~~~~~~~~~~~~~~~~~~~~~~~~~~~~~~~~~~~~~~~~~~~~~~~~
~~~~~~~~~~~~~~~~~~~~~~~~~~~~~~